Ketly Blaise Williams, Owner and President
Ketly Blaise Williams is the owner and President of Can We Talk? Inc. Translation Services, a full-service company that provides interpreting and written translations in Haitian Creole, Spanish, French, and other languages. Mrs. Williams is on the Registry of Tested Court Interpreters for the state of Florida and holds a Certificate of Qualification as a Haitian Creole Language Court Interpreter from the Office of the State Courts Administrator.

Ketly has more than 25 years of experience in communicating with many people that cross over cultural, racial, and ethnic lines. Her involvement in the community over the years has been extensive and varied. Mrs. Williams is often invited as a guest speaker for area schools and social/civic organizations to address career choices, self-esteem issues, cultural diversity, and the importance of effective communication skills. Ketly's ability to speak Creole, Spanish, and French has been viewed as a valuable asset in the ethnically diverse south Florida area. She is also an advocate and resource for small businesses in Palm Beach County and regularly writes to local newspapers on a variety of subjects.

Ketly holds a Bachelor of Science degree in Communications Technology from Florida International University and an Associate of Arts degree in Sociology from Miami-Dade Community College.
Joanne E. Blaise, Office Manager and Professional Interpreter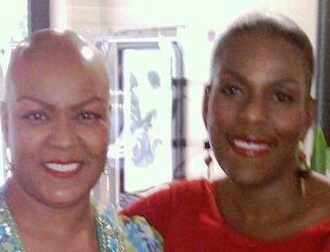 As Office Manager since 1990, Joanne is responsible for the day-to-day management of the company. This includes booking the jobs that come in and scheduling the interpreters to cover the assignments. She maintains the calendar for all of the interpreters to assure that all jobs are covered and all assignments are carried out in a professional and efficient manner. Additionally, Ms. Blaise is closely involved with requests that come in for written translations, assisting in preparing and submitting quotes, organizing and facilitating document translations.

Joanne is also one of the Haitian-Creole interpreters for the company. Therefore, in addition to her in-office duties, she uses her professional skills as an interpreter for depositions, trials, recorded statements, medical evaluations, and all other interpreter-related assignments.

Her previous job experience as a paralegal is invaluable to the company. She brings unparalleled skills in attention to detail, possesses expertise and knowledge in word processing and other PC programs, and has a proven ability in dealing effectively with personnel, our clientele, and the public.

Joanne's dedication to excellence makes her a distinguished asset to Can We Talk? Inc. Translation Services.